In the advent of the birth of Doug and Loris baby, I started thinking about how integral babies and their moms are to the entire mercury espresso bar biz-nass. In order to commemorate this relationship I would like to draw upon certain similarities between babies and coffee (yes, I am actually going to do this and yes I am a loser).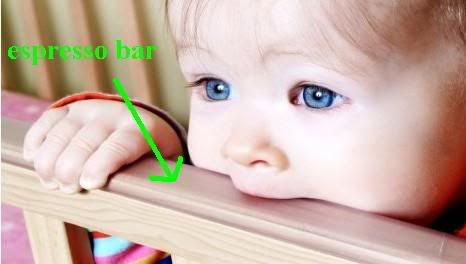 Here we go, first picture. Babies love espresso bars! I mean come on! He's munchin' on it!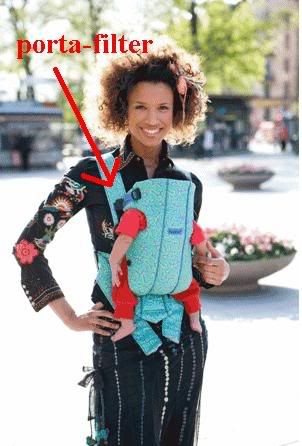 Next photo! In the coffee business, the porta filter carries the delicious grounds from the grinder to be extracted into pure espresso from the machine. In real life, the grinder is like the womb and the porta filter is like the baby carrier from which you extract so much joy!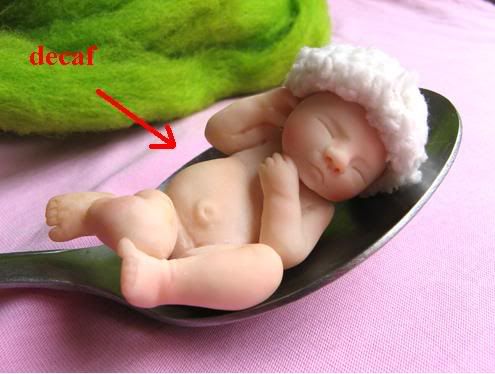 Photo three: fake-babies aren't real, just like decaf coffee isn't real!
finally, here's something that we can all enjoy!
-Matt