It's the dawn of a new era at Mercury. As I'm sure you all know, we will soon be opening two, count 'em, two new locations-- one at Gerrard and Main, and another at Church and Front. Of course, we can't have three locations operating on only one espresso machine-- so we brought out the big guns.

Check it: it's the Synesso Cyncra three-group espresso machine, the Cadillac of the industry. Under the hood, she's got a 6-litre V10 engine, pushing shots out with 558 horsepower and 330 pounds of torque. Her 6-speed manual transmission lets you blast from zero to sixty in under 4 seconds, with a top speed of more than 200 miles per hour. That's pretty remarkable for an espresso machine, but even then, we wanted more. We custom ordered a hot rod show-quality air intake and ripped out the second seat to add nitrous injectors, upped the suspension to double wishbone, and lowered the chassis three inches. Now, this mean mother looks a lil something like this: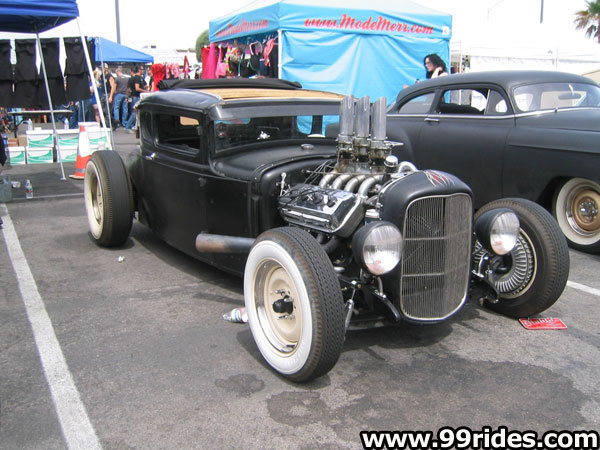 Pretty sweet, eh?
So anyway, we have to install her behind the bar, so we're doing it on Monday, from about
3
onwards. While we'd love to have you all in to see the magic, it'll be a bit of a bumpy ride, so we're closing up shop at
3
, so if you need to rev up for the night, better come in before we take off.
EDIT
: This post used to say 5, but it will actually be around 3 when we're closing down for the day.
Props
Ryan.